MEDICAL & SCIENCE NEWS
Mesothelioma Research Foundation of America:
PRESS RELEASE NEWS
---
New Treatment May Extend Life For Bi-Phasic Peritoneal Mesothelioma Patients
Posted on January 16, 2018 2:08pm PDT
There has been an exciting new development in the treatment of bi-phasic peritoneal mesothelioma.
Read More...
---
Resolvins May Offer A way to Suppress Tumor Growth
Posted on January 15, 2018 1:08pm PDT
New research out of the Institute of Systems Biology (ISB) in Seattle, Washington sheds a new light on how scientists can more effectively fight cancerous cells.
Read More...
---
Aussie Study Finds That Loose Fill Asbestos Increases Mesothelioma Risk
Posted on December 6, 2017 6:08pm PDT
The two year study analyzed 17,248 people who had lived in around 1,000 houses with loose-fill asbestos insulation over 30 years.
Read More...
---
Does Smoking Play A Role In Mesothelioma Diagnosis?
Posted on December 3, 2017 12:55pm PDT

The Difference Between Smoking Related Lung Cancer and Mesothelioma
Read More...
---
Mesothelioma Cell Types
Posted on November 14, 2017 7:45pm PDT

There are three different Mesothelioma cell types. And, based on cell type, it can influence the aggressiveness of the cancer, treatment protocols, life expectancy, and more.
Read More...
---
UK Study Concludes Elderly Mesothelioma Patients Can Still Be Good Surgery Candidates
Posted on October 29, 2017 7:00pm PDT

The report was a seven year study, following the surgical outcomes of 282 pleural mesothelioma patients who underwent extended pleurectomy and decortication.
Read More...
---
BAP1 Test Increases Accuracy of Mesothelioma Diagnosis
Posted on October 24, 2017 5:00pm PDT

A new study published in the Chinese Journal of Pathology concluded that testing for the expression of the BAP1 protein increases the accuracy of mesothelioma diagnosis to 93%.
Read More...
---
New Biomarker May Provide Diagnostic Alternative For Frail Patients
Posted on October 19, 2017 3:00pm PDT
Japanese researchers have pointed to a set of proteins found in the lung fluid of people with malignant mesothelioma as a possible less invasive diagnostic tool for frail or elderly patients.
Read More...
---
A Cheat Sheet on the Lymphatic System
Posted on October 10, 2017 2:00pm PDT

Mesothelioma patients and their families have all heard their medical providers use the term lymph nodes. Cutting through all the complex medical jargon can be difficult so understanding how lymph nodes actually factor into your diagnosis is a completely different story. We have parsed through an article by the cancer society to put together a little cheat sheet on what you need to know about the lymphatic system.
Read More...
---
Cigarette Companies and Mesothelioma
Posted on October 7, 2017 3:00pm PDT

Cigarettes have long been known to cause lung cancer but knowledge of its role as a cause of mesothelioma is less clear. In the pursuit of making finding a fiber that was better able to filter out the tar Hollingsworth & Vose (H&V) produced one made with crocidolite asbestos and tightly packed crepe paper in 1952.
Read More...
---
5 Myths About Asbestos
Posted on September 18, 2017 1:00pm PDT
There are between 2,500 and 3,000 new mesothelioma diagnoses each year in the United States and mesothelioma's only known cause is asbestos exposure. Because of the number of diagnoses, mesothelioma is labeled an orphan disease which is part of the reason there are still so many myths surrounding asbestos exposure. Below you'll find five common myths about asbestos.
Read More...
---
WorkSafeBC is Trying to Educate Contractors of Asbestos Dangers
Posted on September 14, 2017 11:00pm PDT

WorkSafeBC is a Canadian government sponsored organization created to try and eliminate work place injuries, illnesses, and accidents. Their latest campaign is aimed at warning contractors and construction workers of the dangers of asbestos exposure.
Read More...
---
Symptoms Of Malignant Mesothelioma
Posted on September 11, 2017 7:00pm PDT
There are still no sure fire methods of catching mesothelioma early but there are a few ways to improve your chances of early detection. If you know that you've been exposed to asbestos then make sure your physician knows.
Read More...
---
Ambient Asbestos Dust Risk In The City Vs. Rural Communities
Posted on September 10, 2017 8:00pm PDT
Ambient asbestos particles are typically 10 times more abundant in the urban environments than in the rural setting. A report published in journal Risk Analysis concluded that the risk of mesothelioma from ambient asbestos exposure is no worse for city dwellers than for those who live in rural areas despite the higher levels of ambient asbestos particles in the city.
Read More...
---
Mesothelioma Still Impacting Workers Globally
Posted on September 6, 2017 2:30pm PDT

An international study using data from the World Health Organization (WHO) recently concluded that the world's workers are still dying from malignant mesothelioma and that the total number of deaths has actually increased in recent years.
Read More...
---
Study Of Miners Shows Mesothelioma Often Goes Undiagnosed
Posted on September 4, 2017 11:30pm PDT
A new study of South African miners revealed that malignant mesothelioma often escapes diagnosis. The report published in ERJ Open Research studied a total of 149 workers. Of the 149 miners studied researchers at the University of the Witwatersrand and the National Institute for Occupational Health in Johannesburg concluded that more than half of the cases of mesothelioma were missed until after death.
Read More...
---
Treating Mesothelioma with microRNAs
Posted on August 30, 2017 7:30pm PDT
A microRNA is a small molecule of RNA which plays a fundamental role in the way in which genes are expressed. The link between the reduction microRNA and cancer was first established well over a decade ago and has just become clearer as research has progressed.
Read More...
---
New Study Confirms Mesothelioma Risk Plateau
Posted on August 28, 2017 6:30pm PDT
A new study out of Italy confirmed the findings from a previous study - that mesothelioma risk plateaus around 40 years after exposure.
Read More...
---
New Study Reveals Differences In Mesothelioma Treatment Outcomes
Posted on August 27, 2017 9:00pm PDT

A new report published in Lung Cancer uncovered some striking facts while studying 442 patients with mesothelioma. The study included the 2011 data from the National Cancer Institute's Surveillance, Epidemiology and End Results (SEER) database.
Read More...
---
New Report Confirms Patients Live Longer With Trimodal Therapy
Posted on August 22, 2017 10:30am PDT
A recently wrapped up ten year study has concluded that trimodal therapy increases survival rates for mesothelioma patients.
Read More...
---
Medical Thoracoscopy Deemed Safe And Valuable For Mesothelioma Patients
Posted on August 17, 2017 7:00pm PDT
Following the study of 833 malignant mesothelioma patients, Chinese researchers published a report of their findings in BMC Pulmonary Medicine. The conclusion was that the thoracoscopy is safe and valuable for those diagnosed with mesothelioma.
Read More...
---
Radiotherapy For Lymphoma May Be A Mesothelioma Risk Factor
Posted on August 13, 2017 10:00am PDT

A new large population, four decade study published in Cancer Causes and Control reports that people who had lymphoma and were treated with radiotherapy suffered a higher risk of mesothelioma.
Read More...
---
Common Mesothelioma Diet Related Issues and Solutions
Posted on August 11, 2017 5:00pm PDT

Read More...
---
New Drug Creates Hope For Slowing Aggressive Mesothelioma
Posted on August 9, 2017 9:30am PDT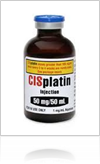 Italian researchers from the University of Salento discovered that the experimental platinum based drug, Ptac2S, was more effective in reducing the spread of sarcomatoid malignant pleural mesothelioma cells in mice than cisplatin.
Read More...
---
Hopeful News For Peritoneal Mesothelioma Drug, Apitolisib
Posted on August 6, 2017 11:11am PDT

Peritoneal is a rarer form of mesothelioma accounting for about 20% of the total diagnoses of the asbestos caused cancer. It starts on the membrane that surround the abdominal organs and can quickly spread throughout the abdomen. British researchers published a study in ESMO Open showing promising results especially when used to treat relapse.
Read More...
---
Study Dashes Hopes That Tremelimumab May Extend Survival Rates
Posted on August 6, 2017 10:05am PDT
A report published in The Lancet Oncology had sobering news for the drug Tremelimumab, a drug that had produced high hopes that it could extend survival rates for those diagnosed with mesothelioma.
Read More...
---
Important Questions For Mesothelioma Patients to Ask
Posted on July 28, 2017 7:35pm PDT

Knowledge is a very helpful tool to help deal with the anxiety of uncertainty that often accompanies this asbestos related cancer. Cancer.net has compiled a list of important questions that you should ask your medical team after being diagnosed with mesothelioma.
Read More...
---
Bone Health Drug Shows Promise in Slowing Tumor Growth
Posted on July 22, 2017 11:15pm PDT

A new peer reviewed report published by the Division of Hematology and Oncology, Department of Medicine at University of Alabama shows that the bone health drug zoledronic acid may be able to inhibit tumor growth in mesothelioma patients.
Read More...
---
Mesothelioma Patients Are Urged to Seek Proper Treatment For Depression
Posted on July 21, 2017 7:45pm PDT

Being diagnosed with mesothelioma can bring about a flood of mixed emotions. One of the unfortunately common conditions that accompanies living with cancer is depression.
Read More...
---
Measles Virus Shows Promise As A Mesothelioma Treatment
Posted on July 15, 2017 9:42am PDT
Researchers from the University of Minnesota and the Mayo Clinic published a new report in OncoTarget studying the use of the measles virus as a treatment for mesothelioma.
Read More...
---
Osteoporosis Drug Tested For Mesothelioma Application
Posted on July 6, 2017 10:45pm PDT
Zoledronic acid is rated as one of the safest and most effective medicines by the World Health Organization. The osteoporosis drug also makes it on the WHO's List of Essential Medicines.
Read More...
---
New Research Provides Hope For Preventing Metastasis
Posted on July 3, 2017 10:25pm PDT

The biggest challenge for oncologists and researchers is metastasis or the spread of cancerous cells. The National Cancer Society claims that's 90% of cancer related deaths are in fact due to metastasis.
Read More...
---
Compound in Cruciferous Vegetables May Help Improve the Impact of Cisplatin
Posted on July 2, 2017 2:00pm PDT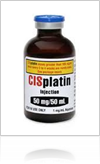 Cruciferous vegetables which are known to conatin many cancer fighting compounds are cool weather vegetables and have flowers that have four petals so that they resemble a cross. Examples of cruciferous vegitables include arugula, bok choy, broccoli, brussels sprouts, cabbage, cauliflower, and collard greens among others.
Read More...
---
New Senate Health Bill Could Have Drastic Impact on Mesothelioma Care Costs
Posted on June 30, 2017 11:00am PDT

The senate is preparing to vote on a new health bill to replace the current version of the Affordable Healthcare Act. Of particular concern for mesothelioma patients are the provisions regarding pre-existing conditions as well as increases to deductibles and co-pays.
Read More...
---
Scientists Aim to Deactivate Tumor Protecting Proteins
Posted on June 29, 2017 11:15am PDT

A cell surface protein called PD-L1 cloaks cancerous tumors from the immune system. It is estimated that approximately 40% of all malignant mesothelioma patients overexpress the PD-L1 protein, meaning that the tumor is being hidden from the immune system.
Read More...
---
Mesothelioma Cancer Staging System
Posted on June 25, 2017 12:15am PDT

The TNM staging system is the medical standard used in the United States as well as in the international community. The system is updated every 6-10 years to make sure to account for advances in medical technology and procedural protocols.
Read More...
---
BAP1 And Mesothelioma Survival Rates
Posted on June 23, 2017 10:48am PDT
A new research paper out of Fudan China studied the link between the tumor suppressor gene BAP1 and cancer, including malignant mesothelioma.
Read More...
---
Boosting Chemotherapy Effectiveness With VEGF Inhibitors
Posted on June 22, 2017 9:48am PDT

In a new article published in the Journal of Thoracic Oncology, researchers found that when an optimal dose of vascular endothelial growth factor (VEGF) inhibitor cediranib is administered that it may actually improve the effectiveness of chemotherapy treatment.
Read More...
---
New Immunotherapy Drugs Show Promise in Treating Mesothelioma Relapse
Posted on June 18, 2017 11:48am PDT

A new study out of France, published in the American Society of Clinical Oncology, reports that a combination of the immunotherapy drugs nivolumab (Opdivo) and ipilimumab (Yervoy) are showing promise is slowing malignant mesothelioma tumor growth. The drugs are currently in phase II of clinical trials and being used in a 125 patient study.
Read More...
---
New Report Suggests That Calretinin Should Be Used As A Biomarker For Mesothelioma
Posted on June 12, 2017 9:48am PDT
A German study published in the journal BMC Cancer has concluded calretinin, a blood based biomarker, may be able to be used for early detection of mesothelioma.
Read More...
---
Cholesterol Drug May Provide Protection From Radiation Treatment
Posted on June 7, 2017 10:10am PDT

Japanese researchers have published a report in Experimental and Therapeutic Medicine suggesting that the cholesterol lowering drug Pravastatin may be able to help protect patients from the harmful side-effects of radiation treatment.
Read More...
---
Altered Viruses May Soon Fill a Larger Role in the Fight Against Mesothelioma
Posted on June 1, 2017 10:10am PDT
Dr. Dash and Dr. Patel of Macalester College and University of Minnesota respectively, have published a report in the Biomedicines Special Issue claiming that there are specific types of altered viruses that might not only kill malignant mesothelioma cells but may also help increase the efficacy of immunotherapy.
Read More...
---
High Platelet Count May Allow For Early Diagnosis
Posted on May 26, 2017 2:10pm PDT
One of the worst aspects of mesothelioma is the difficulty in catching the cancer before it reaches a very late stage.
Read More...
---
Innovative Mesothelioma Research Treatment Receives Special FDA Status
Posted on May 23, 2017 10:08am PDT

The process of taking a treatment device or medicine from concept and research to market is a very long, arduous, and extremely expensive process. There are however special status exemptions that make the process easier for orphan diseases or rarer conditions.
Read More...
---
Soluble Mesothelin May Help Predict Treatment Outcomes
Posted on May 21, 2017 10:29am PDT
New research reported in a study published in Oncotarget concluded that a protein typically used to track and diagnose mesothelioma may be a helpful tool in predicting treatment outcomes.
Read More...
---
New Evidence Points to NLR as an Important Prognostic Tool
Posted on Apr 25, 2017 12:53pm PDT

While recent studies have concluded that the neutrophils to lymphocytes ratio or NLR may be a poor indicator of cancer, new research suggests that NLR may be a helpful prognostic tool with respect to developing mesothelioma treatment protocols.
Read More...
---
Myths About Mesothelioma
Posted on Apr 24, 2017 9:25am PDT

Read More...
---
New Study Reveals That Curcumin May Slow Mesothelioma Tumor Growth
Posted on Apr 23, 2017 10:44am PDT

A French study published in Oncotarget revealed that curcumin, the active ingredient in turmeric, both slowed tumor growth and reduced tumor mass.
Read More...
---
Study Finds That Surgical Protocols May Have Greater Impact on Survival Times Than Designated Stage
Posted on Apr 22, 2017 10:52am PDT
A new report out of Belgium, published in the Acta Chirugica Belgica studied 101 pleural mesothelioma cases from 2001 to 2015.
Read More...
---
Pleurectomy/Decortication (P/D) Methods and Mesothelioma Survival Rates
Posted on Apr 20, 2017 11:55am PDT
A new report published in the European Journal of Cardio-Thoracic Surgery studied the cases of 314 pleural mesothelioma patients from 2011 to 2014 who had P/D surgery to remove the pleural membrane from their diseased lung.
Read More...
---
New App is an Invaluable Tool for Mesothelioma Patients
Posted on Apr 19, 2017 9:18am PDT
The fear of the unknown and confusion that accompanies a mesothelioma diagnosis is something that no one can truly understand unless they have been through the experience. To help combat this confusion physicians from Australia developed an app that helps patients to organize their medical records, treatment schedule, appointments, and the point of contact information for all of their healthcare providers.
Read More...
---
Dental Techs May Be Subject To An Elevated Risk Of Mesothelioma
Posted on Apr 18, 2017 2:57pm PDT

In a study published just last week in the American Journal of Industrial Medicine it was revealed that dental technicians may be subject to an elevated risk of mesothelioma, an often overlooked piece of information in the dental field.
Read More...
---
French Study Inks Cellular Factors With Survival Rates
Posted on Apr 16, 2017 5:12pm PDT
Medical researchers at the University Hospital of Saint Etienne published a study in the international journal, Virchows Archiv which involved 116 pleural mesothelioma patients. The French doctors came up with six sets of cellular characteristics which may have a bearing on survival rates.
Read More...
---
New Vaccine Seeks to Stop Mesothelioma Before It Ever Forms
Posted on Apr 14, 2017 3:19pm PDT
The Department of Defense has provided research grants of $550,000 Pietro Bertino and his team at the University of Hawaii to develop a vaccine aimed at preventing mesothelioma before it ever forms.
Read More...
---
Massage and Meditation May Provide A Healthy Outlet For Dealing With the Stress Of A Mesothelioma Diagnosis
Posted on Apr 13, 2017 5:26pm PDT
While there currently is no cure for mesothelioma there are treatment options.
Read More...
---
International Mesothelioma Trends and Statistics
Posted on Apr 12, 2017 8:27pm PDT

The Indian Journal of Occupational and Environmental Medicine reports that asbestos has been banned in 65 countries which have a total population of over billion people or approximately 16% of the global population.
Read More...
---
New Lung Cancer Drug Study Leaves Mesothelioma Patients Hopeful
Posted on Apr 11, 2017 3:22pm PDT

Last week concluded the annual Washington D.C. conference of the American Association for Cancer Researchers (AACR).
Read More...
---
MS Treatment Shows Promise For Mesothelioma Patients
Posted on Apr 10, 2017 11:32am PDT
Mesothelioma researchers from the University of Hawaii Cancer Center have seen promising results from the application of a treatment protocol for multiple sclerosis (MS).
Read More...
---
CONTACT US WITH QUESTIONS
Do you have questions related to malignant mesothelioma?
Dear Cancer Research Supporter:
Hi! I'm Dr. Parkash Gill, professor of Medicine and Pathology at the Keck School of Medicine of USC; head of the tumor and vascular biology laboratory at the University of Southern California; the Leader of the Translational and Clinical Sciences Program at the USC Norris Comprehensive Cancer Center, and the Ezalow Family Chair in Cancer Therapeutics.
My focus, and that of the research team with me, is on the future of mesothelioma cancer care -- and I'm fortunate enough to benefit from funds provided by the Mesothelioma Research Foundation of America. Their funds help me, and the young scientists working with me, to explore promising new approaches and technologies to treat mesothelioma cancer.
My work is in the emerging field called: Targeted Cancer Therapy (TCT). Targeted therapy is a cancer treatment that uses drugs, however, it is different from traditional chemotherapy. The drugs known as targeted therapy help stop cancer from growing and spreading. They work by targeting specific genes or proteins. These genes and proteins are found in cancer cells or in cells related to cancer growth, like blood vessel cells.
My hope is that Trials for TCT research will be a standard part of the options offered on every mesothelioma cancer patient's treatment plan. Certified clinicians will use TCT models to plan the best care, and select the most effective drug treatment for each person's individual disease, translating to fewer side-effects upon the patient; the patient spends less time in treatment; and more patients have better results.
My research team and I are looking forward to where our studies take us, thanks to the extraordinary funding and support from Mesothelioma Research Foundation of America. If you would like to discover more about Targeted Cancer Therapy and the hope it holds for the future of mesothelioma cancer care, please use the following form to contact us!
Best regards,
Dr. Parkash Gill, Oncologist
---
If you would like an answer to your questions please use this form to send a request and our support team will send you a reply by return e-mail.
Please allow some time for our team to respond, depending on their schedule and the volume of questions this can take a few hours or days.
Compose your question for our support team here:
*required information
---